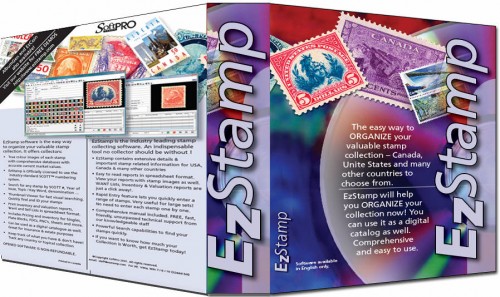 EzStamp
SCOTT® licensed Stamp Collecting Software to Inventory your stamp collection. Includes SCOTT numbers and beautiful COLOR images! The perfect tool you need to organize and value your stamp collection.
Get your stamp collection in order today!
Need to know what you have and what your collections are worth? Get EzStamp.
Over 620 countries available. (SRS) Stamp Recognition Software Also available
Price: $54.99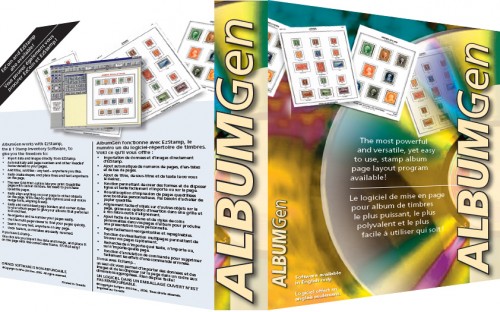 AlbumGen
Albumgen is the the most intuitive and easy to use Stamp Album Page Layout program available.
Great for exhibits & Topical Albums! Designing your own pages was never so easy. Fantastic for the topical collector or for exhibit pages. Never have to buy expensive album supplements again!
Price: $64.99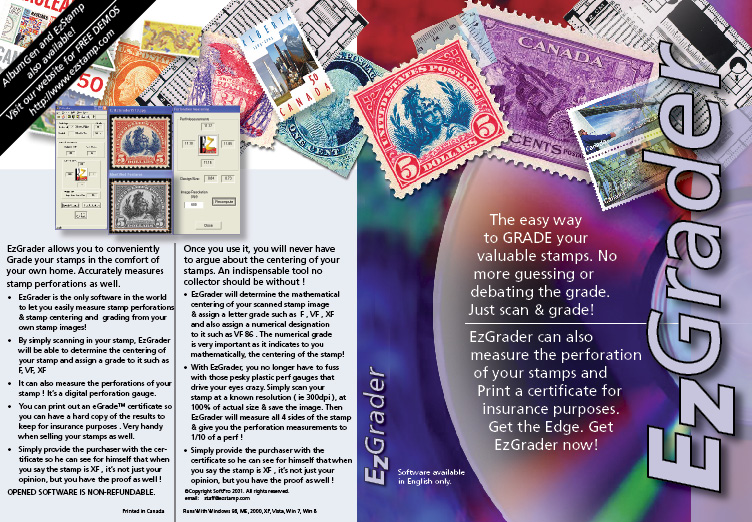 EzGrader
EzGrader is a powerful new TOOL available to stamp collectors which allows you to easily determine the centering of your stamps (ie Grades such as F-68, VF-78 , XF-90)
Get a competitive edge when bidding for stamps by knowing the true grade of the stamp!
Price: $59.99